Learn More About
Bless This Mess
Organizing (BTMO)
Hello! I am DaLona Kiewel, founder of Bless This Mess Organizing (BTMO) and your space organization ion expert. I invite you to learn more about me and how can BTMO help you declutter, get more out of your space and enjoy an organized life to the fullest.
See our Best Home Organization Ideas…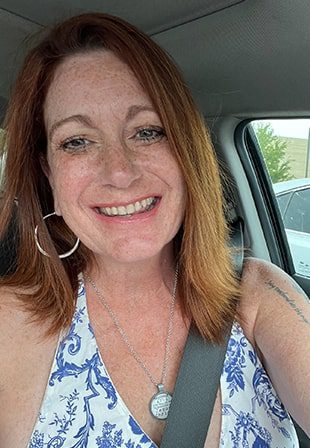 I can honestly say that I have always had an organized mind and a talent for organizing, from birth to high school, and now more than ever. This is a gift from God that He has seenfit to give me; I have come to the realization and understanding that I have been blessedso that I may bless others!
When I was a toddler, my mother noticed that I was organizing my toys. I soon graduated to continuously organizing my room when I had my free afternoons. Then I shifted my organizing to my sister's room. To our parents' amazement, we would change the rooms, furniture and all! But I didn't stop there, I hit our pantry, refrigerator, cabinets and even helped my dad organize his workshop in back.
As I babysat in middle and high school, I put more organizing skills to work. As the child napped or went to bed for the night, I would organize the family's kitchen and pantry, which made me a hit with parents and their friends!
When I got married, my gift of organizing became more evident. In the early years of my marriage, I had two babies and a toddler, which meant I had the opportunity to practice my gift. I learned a lot during that period of my life as I developed systems that worked for my household.
Anytime we decided to move to a new home, I would commandeer the details of each move. I would organize our possessions before and after we would move, having everything packed in boxes and neatly aligned in each room, ready for the movers.
During my years of running a household, family and friends would marvel that:
My kitchen ran like a well-oiled machine
Lunch boxes went straight from the door to the sink area
My kids had dedicated built-in cubicles to hang coats, backpacks, and all of their various types of gear
I designed a system to marshall everyone's belongings into order
I conquered the laundry monster – even with a five-strong household
Our garage was clean and well-organized with room to park BOTH cars
The good news is that I was able to gather all of my experience, organizational principles and expertise to serve others.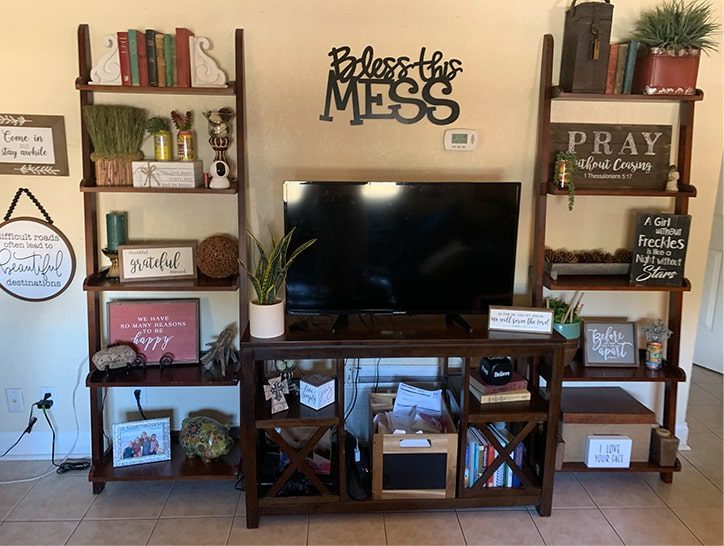 The Birth of Bless This Mess Organizing (BTMO)
Bless This Mess Organizing (initially called Organized by Design) was born in 2003.This was the ideal time, as all my children were in elementary school. My days were now free for me to dedicate myself to my gift of organizing.
I mastered the art of organizational systems within my home which also translates well into my clients' homes. I am committed to helping my clients lead well-managed lives where everything has its place.
In the 18 years since, I have been able to bless busy and overwhelmed mothers, fathers in their garages, and young and older clients alike. I was born to do exactly what I'm doing. The awesome thing is that I understand the principles in getting, being, and staying organized, which further boosts the effectiveness of my clients' systems.
I am thrilled to apply my nearly two decades of organizing expertise to bless andserve each new client. BTMO has been a gift to me, as are my talents and abilities.So, I use my business to serve and minister to others, blessing them with beautifuland organized spaces perfect for relaxation and enjoying their homes exactly theway they desire.
Trust Bless This Mess Organizing to help you organize your home or garage, and to prepare for your next move with amazing packing and unpacking solutions. BTMO has helped many valued clients, and I am happy to extend my services to you!
Let's Talk About Your Project
You don't have to struggle with a disorderly space anymore! BTMO will help you organize your space to suit your requirements while helping you save time and money. We're here to help you reclaim your lifestyle. We manage all the mess so you can have a stress-free and pleasant experience.
Speak with BTMO today without any judgments about how we can help you create a beautiful, organized space and lifestyle that you will enjoy:
See our Best Home Organization Ideas…
If you have questions, please fill out the form! We will respond as quickly as we can!