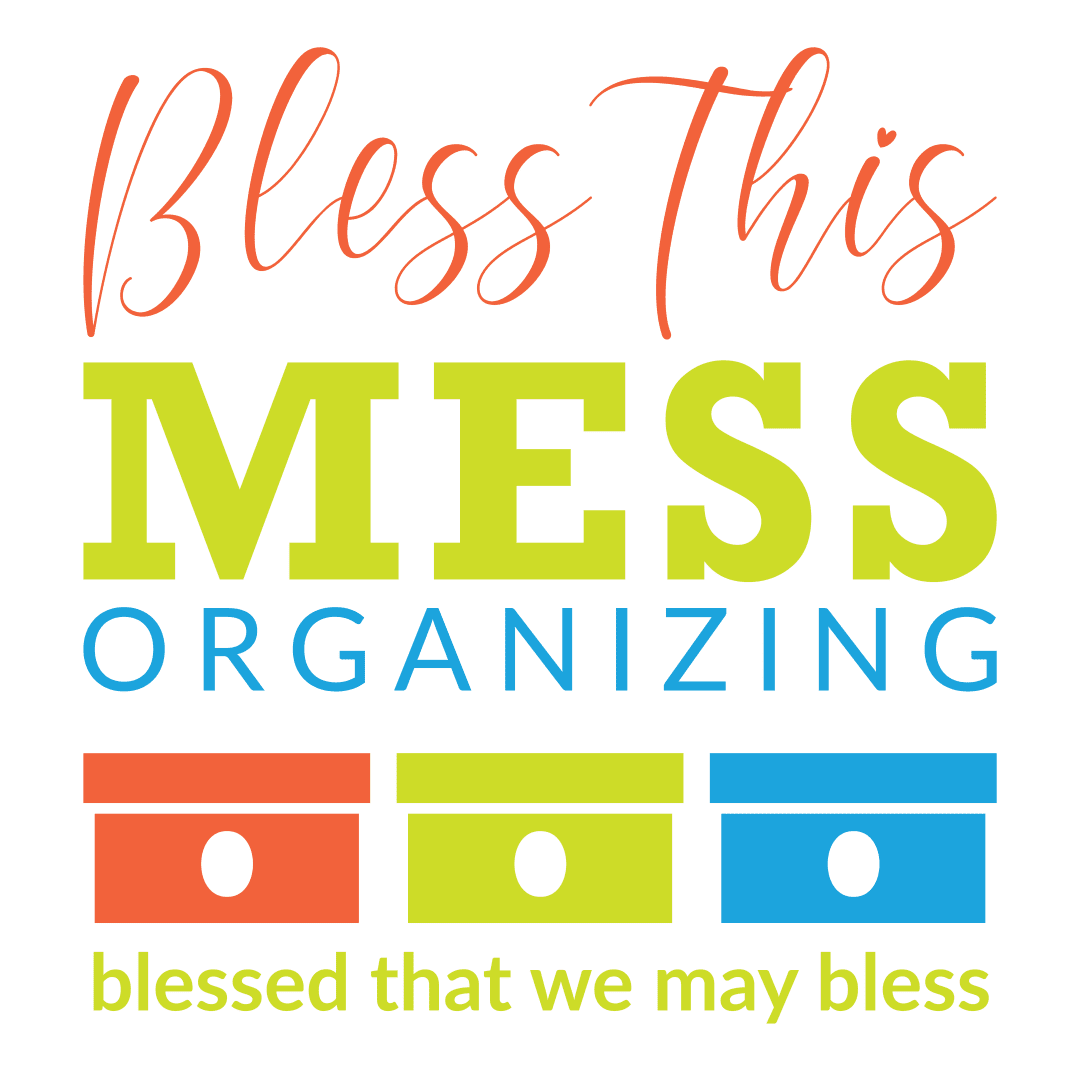 Are you asking yourself…
"Am I even ready to get & stay organized?"
The "Am I Ready to Organize My Mess?" Questionnaire will help you answer this question. 
How do I know if I'm really ready to create life-long changes in my home?
Do I have a willingness to commit to the task at hand?
Use our checklist with the understanding that whether you experience any or all of these problems.
Bless This Mess Organizing's professional organizers can solve them all.
Organize My Mess Readiness Questionnaire
Are you constantly losing things in your home? Do you wish you didn't?  Do you know what you have and where it is? Do you wish you did?

Do you consistently have difficulty keeping up with family schedules?  (When is Jill's next soccer game?? And Jack's Boy Scout campout???) Do you wish you had a central location for all that information?

Are you overwhelmed by the clutter in your home and feel like there is just no clear place to begin organizing? Does the very idea overwhelm you?

Do you have piles of unknown "stuff" throughout your home that perplex you?   How long has that pile been growing?

Do you have at least one room in your home that is full of things you know you no longer use, or do you have a room that you're completely uncertain as to what is even in there? Would you prefer to use this room for some other purpose? What would you love to see this room become?

When relaxing in your home, do you feel almost suffocated by the disorder and chaos surrounding you? Does it ever cause you anxiety or panic? Do you wish you didn't ever have to experience that again?

What does your garage look like? Are you able to park there? Do you know what you have in there and know how to find it? Does it border on an unsafe space with tripping hazards or stacks of things potentially falling over on you?  How would you like to be able to park in the garage?  Would you be the envy of all your neighbors??

Think about your closets now. Do you have way too much clothing, yet you find yourself wearing the same clothes over and over? Bless This Mess Organizing will double or triple your wardrobe. Does that appeal to you? Would you like to easily be able to select something "new" to wear for the next few weeks after purging and organizing your closet?

Do you find that you cannot clean appropriately throughout your home because there is just too much stuff in the way? Are you comfortable with the level of cleanliness in your home?

 

What about the cabinets in your kitchen or pantry? Oh my gosh…they're packed!  Are they at capacity with items you don't even remember putting in there? They're packed with whoever knows what!?  Do you have an efficient way to deal with what goes in and comes out of your refrigerator and pantry? I don't have ANY way of dealing with what comes in and out, much less an efficient one!  Do you waste food and money because things expire before you can use them?  All day, every day!  Perhaps you have an abundance of one item you hardly ever use and not enough of others you use regularly.  Do you have a designated location for backstock?  Backstock? What's backstock??

How about your junk drawer(s) – how much money do you spend repurchasing things you already have but can't find?  I refuse to even consider the answer to that question!

How are the areas under your sinks in your kitchen and bathrooms?  Does it seem like these areas are full but most of it is duplicates of the same items?  I don't know.  I make my kids clean the kitchen and bathrooms because it gives me anxiety to look under the sinks.

Think about your bedroom. Is it your peaceful escape? A place where you can go to feel safe and comfortable? Do you enjoy the décor? I can't remember if we even have any décor.  It's all covered with laundry – and I can't even tell anymore what's clean and what's dirty.

And last but not least, how do you feel about your home when you have visitors? Are you able to have last-minute guests without feeling embarrassed over the state of your home? Or do you avoid having friends and family over? We avoid making friends, and we've run off all of our family so we don't have to worry about anyone coming over! So nah, that's not a problem. 
So how did you fare?  If you could relate to any ONE or MORE of these issues, you would definitely benefit from introducing organization into your world.  Whether it's a room that needs to be tamed or an overall environment of chaos that needs to be brought under control, Bless This Mess Organizing is here to help.  With a non-judgmental and personalized approach, we've helped hundreds of clients over the past 20 years pull peace from the grip of chaos!  No doubt, we will help you as well!
A Bless This Mess Organizing professional will guide you in determining the proper course of action to meet your organizational needs.  We will assist you in getting your home organized allowing you to, among many other blessings and benefits, experience peace and contentment and enjoy the home you live in!
Sign Up for Your Complimentary Consultation
Please complete and submit the form below to book your free consultation:
We will never share your information